25 Under-the-Radar Rookies Who Are Quietly Dominating the 2012 Preseason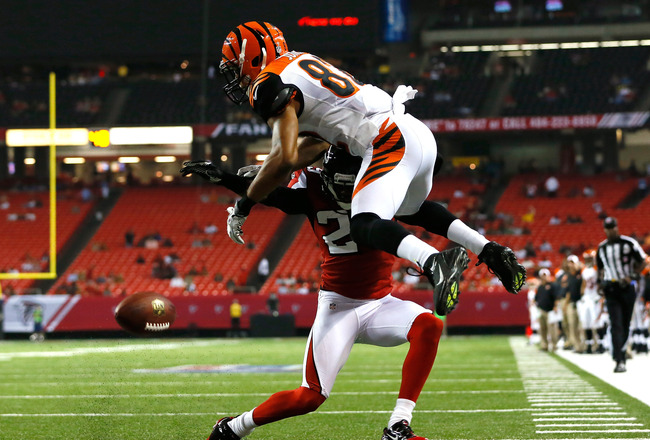 Andrew Luck has lived up to the hype. Robert Griffin III has had his ups and downs. Ryan Tannehill earned a starting gig earlier than expected. Even Justin Blackmon has looked good despite missing some camp because of contract issues.
We are not here to talk about those guys—the ones who have been in the limelight or close to it. Here are 25 relatively unheralded rookies who have made an impression this preseason.
Rod Streater
Organized team activities were all about Juron Criner. Everything since then has been Rod Streater, at least as far as rookie wide receivers go.
Streater has sizzled thus far this preseason, catching 13 passes for 108 yards. He has yet to make a huge play—his longest catch is for 18 yards—but the undrafted rookie has been the surprise of camp for the Raiders, who find themselves with a perpetual glut of talent at the receiver position even after trading Louis Murphy away.
Streater and Criner sit behind Darrius Heyward-Bey, Denarius Moore and Jacoby Ford on the depth chart right now—assuming all three can stay healthy for more than 30 seconds at a time—but Streater has made a strong push to get on the field as the team's fourth wideout.
Not too shabby for an undrafted rookie out of Temple.